Severino Casanova
Updated March 26, 2018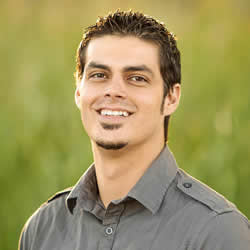 Severino Casanova
(520) 261-7383
Download Resume
My name is Severino Casanova. I am a Full Stack Software Developer based in Tucson, Arizona.
Currently, I am self-employed as a Website Developer/Consultant and I also help manage Sports Leagues at SportsParkTucson.com. The Sports Park Tucson's website is on a WordPress-based platform, but I have extensive experience with Drupal and many other CMS and MVC systems including custom PHP and Perl driven websites. I like building Responsive Design websites and I have a lot of experience in API integration.
Since 2007, I have also owned and operated a Website Services Company called
Casanova Creations
. This is where I channel most of my website development. Customers like that they can log into their account, view work history, make online payments and they can even make a request for quote.
On a more personal level, I enjoy traveling, playing sports, scuba diving, sky diving, and almost all music genres.
If you have any other questions about me or would like to see how we could work together, please feel free to contact me at any time.